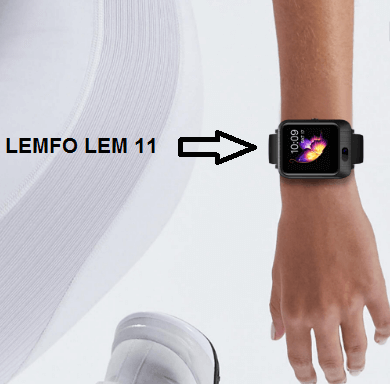 After few days of releasing LEMFO LEM 10 and LEM T! LEMFO has launched again another new smartwatch called LEMFO LEM 11. The Android smartwatch comes with new features and design, it is the first 4G smartwatch with a power bank and stereo supports.
New: LEMFO LEM14 4G SmartWatch With NFC & 5ATM Waterproof
Design of LEMFO LEM11?
Unlike LEMFO LEM 10 that comes with classy design. LEMFO LEM 11 comes this time with a sporty design that is rectangular and light. the strap is also sporty which is made of silica gel. regarding the display screen! the new LEMFO watch has a 1.54-inch screen with 320*320 pixels resolution. The watch body is removable, Which means you can remove the watch from the strap and put it in the power bank.
Read Also: LEMFO LEM 11 VS LEMFO LEM 10 Smartwatch
Features of LEM 11 Smartwatches?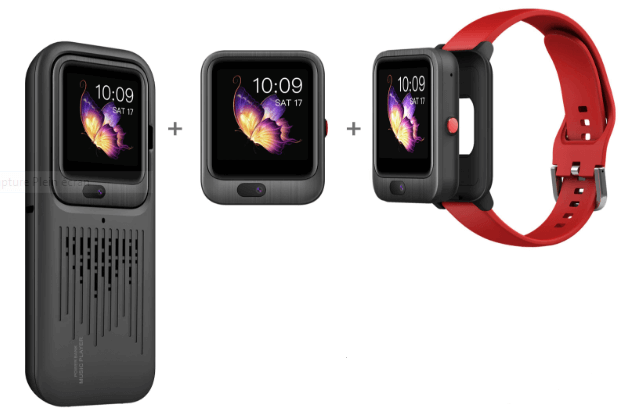 Like LEMFO LEM T! Lemfo Lem11 comes also in two versions, 1GB+16GB, and 3GB +32GB. The smartwatch also powered by MTK6739 Quad-core processor and running Android 7.1, which means you can download your favorite apps from the play store.
The new LEMFO is also a standalone smartwatch with WIFI and 4G LTE connectivity. It is also equipped with GPS/GLONASS, and Bluetooth 4.0. it is also a great fitness tracker. It comes with a pedometer that counts your step. multisports mode! a heart rate sensor that tracks your heart rate during activities which helps you determine how much of calories you've burned as well overall intensity. while also featuring an inbuilt GPS that makes it a great choice for tracking outdoor activities such as distance, locations, and routes you'd taken or take. The battery is 600 mAh while the power bank battery is 1200 mAh.
Pros and Cons of LEM 11?
Pros: The first watch with power bank supports, 4G Standalone watch, Android 7.1.1, Two version
Cons: Not waterproof
Price and availability?
LEM 11 smartwatch is available at:
Get your Lem 11 at Aliexpress with Best Price
Get it from Banggood with Best Price