Are you looking for an Android smartwatch for men? you want to buy an Android smartwatch but you don't want to pay much? in this Article! I collected for you 6 of the Best Android smartwatches for men you can buy in 2021.
What are the features of This Android Smartwatches for Men?
It has a stylish design to make you featured with your friends
it can make calls without a phone, no phone needed
Supports 4G networks of TDD LTE and FDD LTE and is compatible with WCDMA, GSM, and other bands in most countries and regions around the world. After inserting the Nano micro SIM card, you can enjoy high-quality voice calls through the VoLTE function.
allows you to capture self-portraits or video call family and friends even when your phone is not around and make video calls at any time.
support all Google applications and support phones with iOS 9.0 / Android 5.1 above system. Users can also install any third-party APP in the Google Play Store.
independent GPS precise positioning and navigation system. Operate GPS in sport mode, to record your exercise routines accurately, and to display your exercise track in real-time on the map.
You Will Like Also:
7 Best Android Smartwatches For Men 2022
Rollme S08 Best Android smartwatch 2020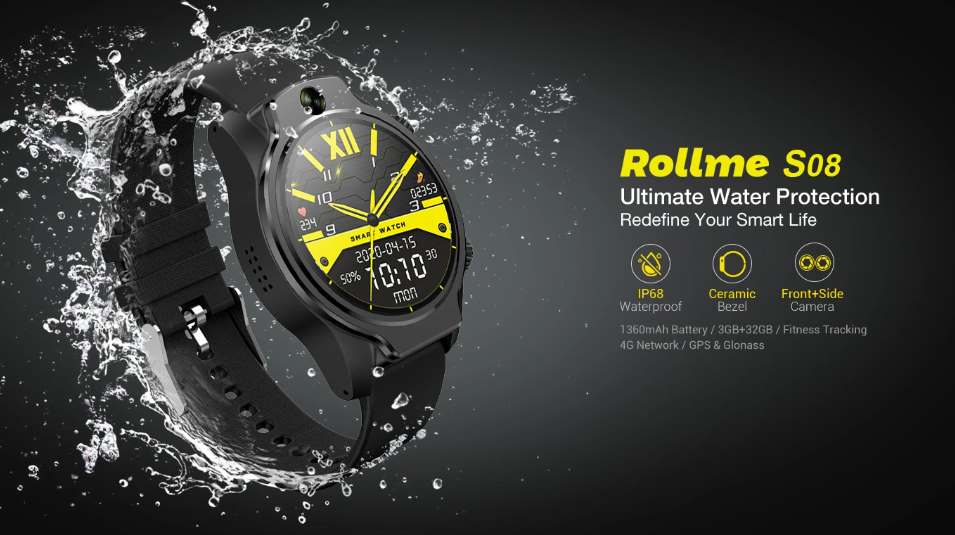 With its classy design and powerful features. Rollme S08 can beat the whole android watches available in the markets. The smartwatch has a rugged look and sturdy with its ceramic bezel, durable and scratch-resistant. It has two physical buttons on the side and a speaker. The smartwatch has a durable soft silicon strap, flexible and comfortable to wear. Overall, the wearable has IP68 ultimate protection. You can wear it whether it's raining, in the snow or swimming. The device has a huge storage space having 32 GB of storage space and 3 GB of RAM. With its nano SIM card support, the smartwatch supports 3G/4G LTE connectivity. You can do independent calls and messages.
See the full specs+ Best Price
Kospet Prime Long battery watch for men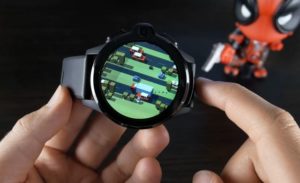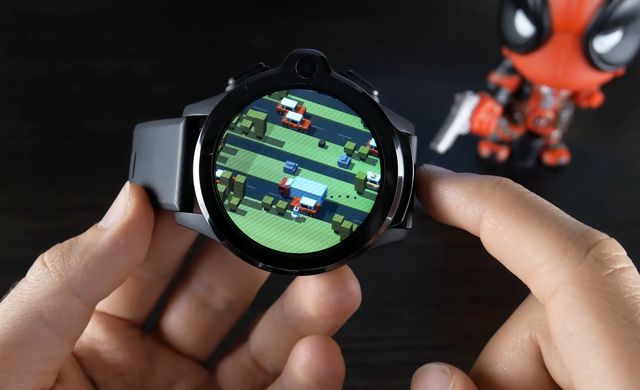 This one of the best Android smartwatches phone available in the market right now. Compared to a typical smartwatch, KOSPET Prime supports 4G Nano SIM card, which allows you to make separate calls and receive or send messages when your phone is not around. It uses 1.6 inch IPS touch screen with 400 x 400 resolution that clear display and easy to operate. With a battery capacity of up to 1260mAh, its normal use time reaches 72 hours. More importantly, it also supports face ID, this is the first watch in the world to do so. Equipped with dual cameras (5.0MP + 8.0MP) allows you to make video calls at any time. 
Lemfo LEM 10 square Android watch For Men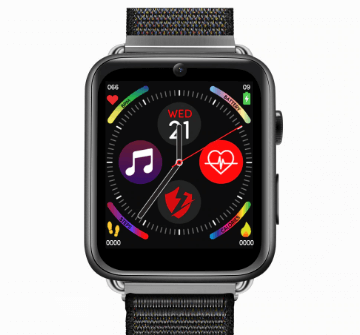 LEM 10 is one of the latest Android smartwatches in the markets. which was released by LEMFO in 08/2019. The smartwatch comes with two versions (1GB RAM, 16GB ROM) and (3GB RAM, 32GB ROM) and running Android 7.1 operating system. having a rectangular design with a 1.82 inch large LCD screen with 360*320 pixels resolution and available in black and silver color. Additional features are 4G and wifi connectivity, GPS, Bluetooth, 2MP camera, IP67 waterproof, and more.
Kospet Vision round Android watch for men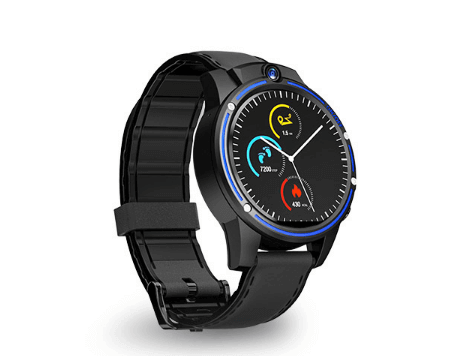 Kospet vision is Also a new Android smartwatch in 2019. The device comes with an elegant round look, which is sporty and classy and compatible with men and women. having a 1.6 inch IPs large screen protected by CORNING Gorilla Glass with a display resolution of 320*320 pixels. The smartwatch has 3GB of RAM, 32GB of internal memory, and running Android 7.1. additional features include a sim card with 4G connectivity, WIFI, GPS, Dual HD camera (5MP+8MP), IP67 waterproof.
Zeblaze Thor 5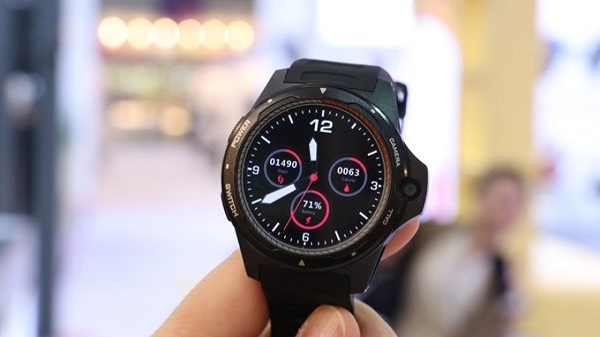 This Android smartwatch also one of the best choices for men. which comes with a different design from the most smartwatches available in the markets. The device is also a standalone smartwatch with sim card support as well as 4G and WIFI connectivity. The wearable equipped with 2GB RAM, 16GB ROM, and running Android 7.1.
Lemfo Lem T Big Android Smartwatch For Men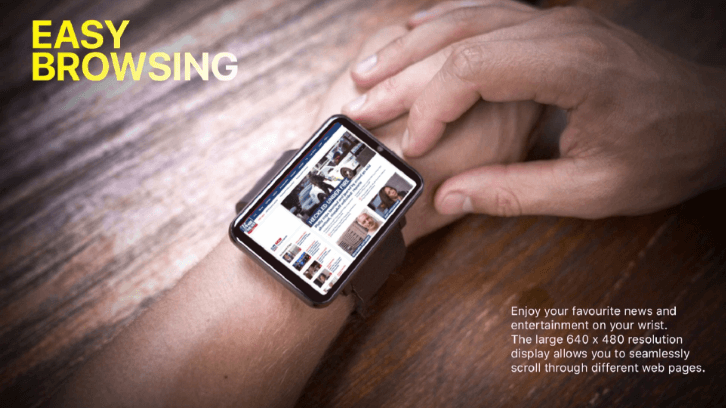 If you looking for a smartwatch with large screen size. Lemfo LEM T is one of the choices. The Android smartwatch has 2.86 Inches with 640*380 resolution! it is the big screen size ever made, it looks like a mini smartphone on your wrist. The Android watch for men powered by an MTK6739 processor and has 1GB+3GB of RAM and 16GB+32GB of internal memory. while other features are 4G, WIFI, GPS, Bluetooth, 5MP camera, IP67 waterproof.
Finow X7 classic Android watch for men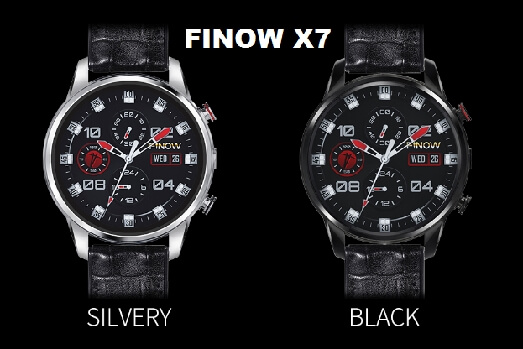 If you are looking for an Android smartwatch with a classic design, Finow X7 is waiting for you! the watch has a Stainless Steel body with a TPU Leather strap. on the right side of the panel, there are two physical buttons with a 2.0MP HD Camera. Having a 1.39 inch AMOLED with 400×400 pixels resolution. The Android smartwatch has 16GB of storage space and 1GB of RAM and running the latest Android 7.1. The device also support 4G, WIFI, GPS, Bluetooth, IP67 waterproof.
You May Like Also To Check: The New and Latest Smartwatches 2022