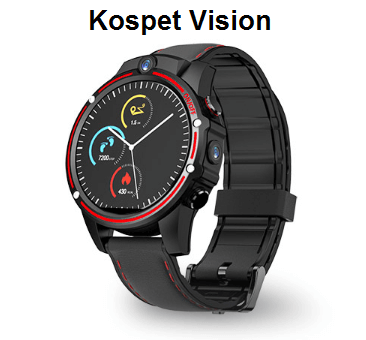 Kospet is back again with a new Android smartwatch called Kospet Vision. The wearable is a 4G LTE smartwatch phone support sim card, WIFI. GPS, dual camera, IP67 waterproof, 800 mah battery while the dial of the watch is round with a large screen.
Design of Kospet Vision?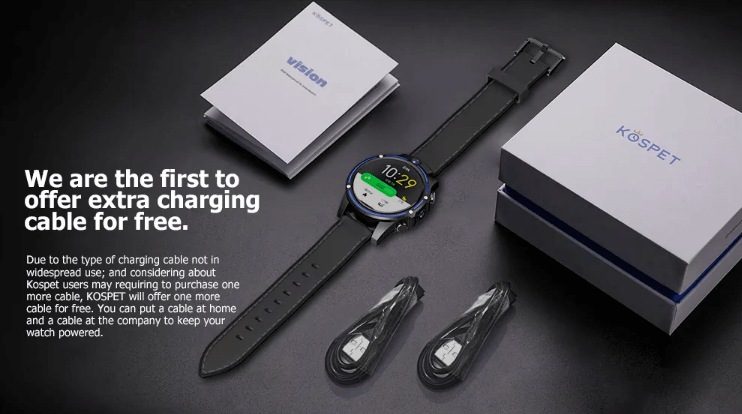 The Kospet Vision has a very nice design that's both stylish and elegant. the look is sporty and classic as well, you can wear it when you are outdoor or in official or casual outings. The body is made of Metal+ Ceramic while it has Silicone and leather mixed strap. The Chinese smartwatch has two physical buttons on the side and between them 5MP camera, while the other camera is in the front. the new watch uses a 1.6 inch IPs large screen protected by CORNING Gorilla Glass with a display resolution of 320*320 pixels.
You will like also: KOSPET Prime 4G SmartWatch
Features of vision Smartwatch?
Like the other popular smartwatch in the market, Kospet Vision also powered by the MTK6739 processor with 1.25GHZ frequency. having a big internal memory and RAM, it is 32GB ROM and 3GB RAM and running Android 7.1.1.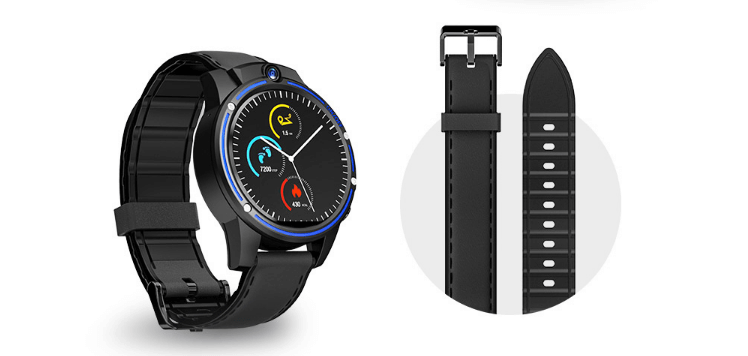 The new Kospet is also a standalone smartwatch with WIFI and 4G LTE connectivity. It is also equipped with GPS/GLONASS, and Bluetooth 4.0. it is also a great fitness tracker. It comes with a pedometer that counts your step. a heart rate sensor that tracks your heart rate during activities which helps you determine how much of calories you've burned as well overall intensity. while also featuring an inbuilt GPS that makes it a great choice for tracking outdoor activities such as distance, locations, and routes you'd taken or take.
You have to Read:
Kospet Vision Vs Optimus Pro Smartwatch
Best Standalone smartwatches with Sim card and Wifi 2019
Pros and Cons of Kospet watch?
Pros: Stylish design, Large screen, Android 7.1.1, Standalone watch
Cons: IPs screen, the strap non-removable, not suitable for swimming
Price and availability?
the new Android smartwatch is available at Bangood and Gearbest for $139.99 to $204.