Do you look for the best standalone smartwatches in markets? do you want to buy a smartwatch phone but you don't want to puy more? firstly! what is a standalone smartwatch? a standalone smartwatch is a smartphone in your wrist, "yes it is". it has a lot of functions and features that you can find it in smartphones nowadays. like independent calls, WIFI, 4G/3G, GPS as well as camera and many more.
In this article, I collected four you the best standalone smartwatches with affordable prices you can buy it in 2019.
Note: The smartwatches below are:
-smartwatch make calls without a phone
-smartwatch no phone needed


You will like also: 
New Standalone Smartwatches With Sim card, Wifi, Camera 2019/2020
Best Standalone Smartwatches 2019
Kospet Optimus Pro
This is the latest standalone smartwatch from Kospet!an Android 7.1 smartwatch with sim card, WIFI as well as a 4G LTE connectivity. The smartwatch also has a large memory capacity, 32GB ROM and 3GB RAM, Which give in you the freedom to downloading all your favorite apps. The look of the smartwatch is beautiful and classic which gives in confidence when you wear it, the display is AMOLED with 1.39inch and 454*454 resolution.
Price: $169.99
Lemfo Lem 9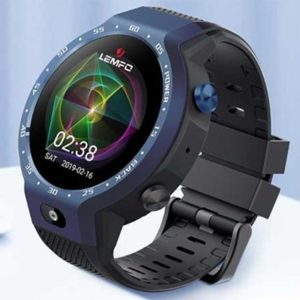 This smartwatch has a unique design different from the previous Android smartwatches, it has a rugged sporty look with two physical buttons on the side as well as the 5MP front camera which can be used for video calls and capturing pictures anytime, having a TPU strap with an aluminum bezel. Regarding the display screen, the LEMFO LEM9 has a high-resolution display, it's a 1.39 inch full round AMOLED screen with 454*454-pixel resolution. The device is also a standalone smartwatch with sim card/WIFI/GPS/4G connectivity as has 1GB RAM/16GB ROM and running the Android 7.1.
Price: $129.99
Zeblaze Thor 5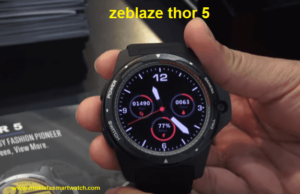 This smartwatch has 16GB internal memory and 2GB RAM and running Android 7.1. it is a standalone watch phone with 4G connectivity as well as GPS, Bluetooth and WIFI, the design of the smartwatch is modern with a new camera position (8MP). The smartwatch has a circular 1.39-inch AMOLED touch display with a resolution of 454 x 454 pixels protected by the Corning Gorilla Glass 4. It has an 8MP camera as well as a microphone and speaker.
Price: $143
KingWear KC05 Pro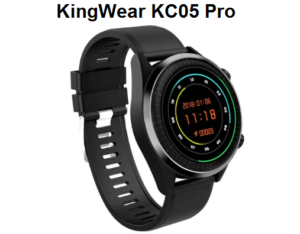 The KC05 Pro is also one of the best standalone smartwatches, The device has a Metal body with a detachable TPU strap, you can change another suitable 24mm band. on the side, there are two physical buttons with 8.0MP Camera as well as a speaker. While the screen is 1.39 AMOLED with 400×400 pixels resolution as well as touch screen and press button operating modes. with 3GB and 32GB you can install your best apps from play store, and with wifi and 4G connectivity you can explore the Internet like you are one phone.
Price: $142
Makibes M3 standalone Smartwatch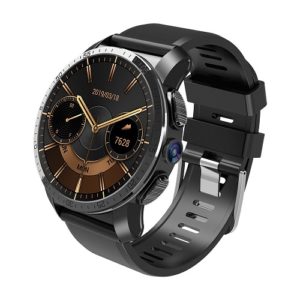 This is also a 4G standalone smartwatch phone, having a nano-SIM slot compatible with GSM+ LTE WCDMA 2100Mhz. It is also equipped with the basic network features that you find in an Android smartwatch such as GPS, WIFI and Bluetooth 4.0. Additional features are 3GB RAM, 32GB ROM, Android 7.1 and many more.
Price: $139
You Will Like also:
5 Best Android Smartwatches For men 2019
5 Best Android Standalone Smartwatches with sim card 2019
New Standalone Smartwatches With Sim card 2019/2020
MicroWear H8
Processor: MT6739 Quad core
Operating System: Android 7.1
Display : 1.39″ inch AMOLED 400 x 400 pixel resolution
Memory: 16 GB ROM + 1GB RAM
Camera: 5MP camera
Battery: 630mAh
Connectivity: Sim card with 4G, Wifi, Bluetooth 4.0, GPS
Price:
Buy This Watch
Finow X7 Classic standalone watch
Processor: MT6739 Quad core
Operating System: Android 7.1
Display : 1.39″ inch AMOLED 400 x 400 pixel resolution
Memory: 16 GB ROM + 1GB RAM
Camera: 2MP camera
Battery: 600mAh
Connectivity: Sim card with 4G, Wifi, Bluetooth 4.0, GPS
Price: $123
Lokmat X360
Processor: MT6739 Quad core
Operating System: Android 7.0
Display : 1.6″ inch AMOLED 320 x 320 pixel resolution
Memory: 32GB ROM + 3GB RAM
Camera: 5MP dual camera
Battery: !!mAh
Connectivity: Sim card with 4G, Wifi, Bluetooth 4.0, GPS
Price: $163
Lemfo LEF3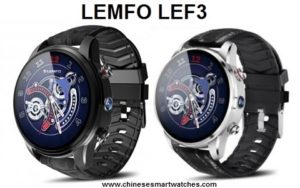 Processor: MT6739 Quad core
Operating System: Android 7.1
Display : 1.39″ inch AMOLED 400 x 400 pixel resolution
Memory: 16 GB ROM + 1GB RAM
Camera: 2MP camera
Battery: 630mAh
Connectivity: Sim card with 4G, Wifi, Bluetooth 4.0, GPS
Price: $113