Finally! LEMFO has launched its new 4G smartwatch LEMFO LEM10. The wearable comes this time with a new design very different from the previous watches and comes with two versions (1GB RAM, 16GB ROM) and (3GB RAM, 32GB ROM) and running Android 7.1.
Design of Lemfo LEM 10?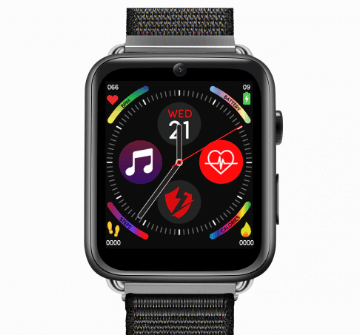 The new Android smartwatch comes this time with a rectangular shape similar to Apple watches. We thought that LEM 10 will come with a round shape like LEM8 and 9 but LEMFO surprised us. the new Chinese watch comes with a large screen compared to the previous watches. it has a 1.82 inch LCD screen with 360*320 pixels resolution and available in black and silver color. On the right side of the display, you will find a couple of buttons to switch on/off the watch with a 2MP front camera. On the backside of the dial, you will find SIM card slot, heart rate monitor and magnetic contacts. It brags about IP67 waterproof rating and you can carry it outdoors or in rain without any hesitation.
Read also: LEMFO LM10 VS LEMFO LEM9
Features of LEM10 smartwatch?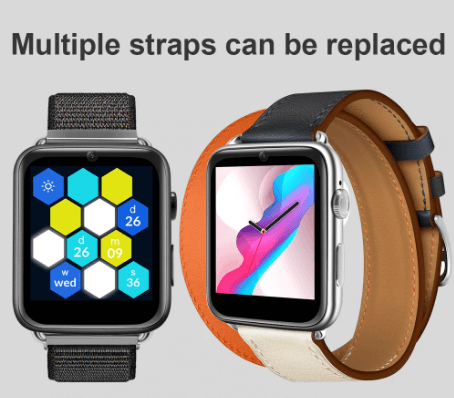 As we said! Lemfo LEM10 comes with two versions, a version with 1GB RAM and 16GB ROM, while the other comes with 3GB RAM and 32GB internal memory. The smartwatch also powered by MTK6739 Quad-core processor and running Android 7.1, which means you can download your favorite apps from the play store.
The device is a standalone smartwatch with sim card supports, there's also Bluetooth, GPS, Glonass and WIFI connectivity. The wearable also packed with fitness trackers features, it's a multi-sport smartwatch that can track outdoor running, outdoor walking, indoor running, cycling, ball sports, skipping, the Android smartwatch also has an IP67 waterproof but not suitable for swimming. having a 700mAh high capacity battery with 2 days of standby time.
Pros and Cons of Lemfo 10 watch?
Pros: Attractive design, Large display screen, Two versions, Android 7.1, Affordable price.
Cons: not suitable for swimming, LCD display, 2MP camera
Price and availability?
LEM 10 smartwatch is available at: