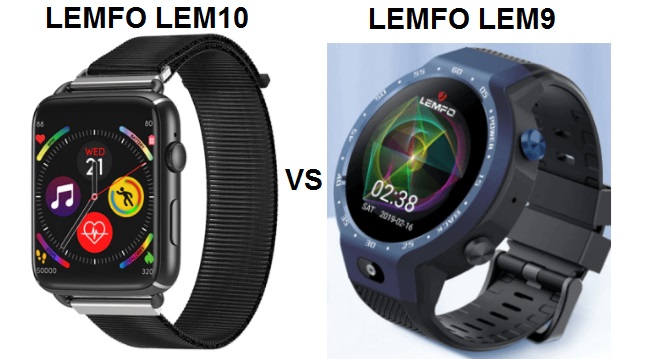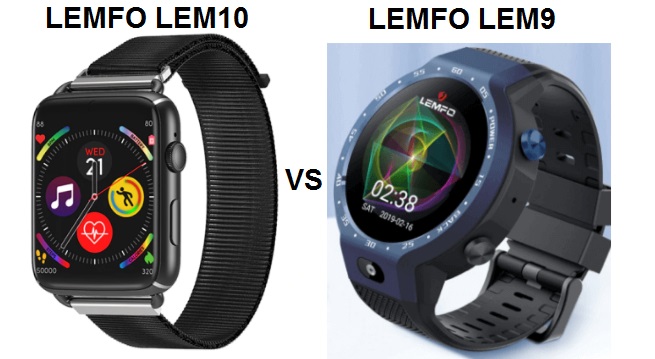 LEMFO is one of the best Chinese smartwatches manufacturers. earlier this year! Lemfo was released Lemfo Lem9. which is a 4G standalone smartwatch with an attractive design and interesting features. And Now! Lemfo has launched another new smartwatch with a new design LEMF LEM 10.
What is the difference between Lemfo LEM10 and LEM9?
In fact! Both smartwatches are completely different from each other certainly in screen and design. Lem9 has a round shape with a 1.39 inch AMOLED screen with 454*454 pixels resolution. while LEM 10 has a rectangular shape with 1.81 inches big LCD screen with 360*360 resolution. the two Android smartwatches also differ in essential specs like processors and camera. The full difference is in the table below.
Device
LEMFO LEM10
LEMFO LEM9
Display
1.81 inch LCD,
360*360 pixels
1.39inch AMOLED,
454*454pixels
CPU
MTK6739
MTK6739 +
NRF52840
Operating System
Android 7.1
Android 7.1.1 +
Lite OS System
RAM
1GB and 3GB
1GB
ROM
16GB and 32GB
16
Camera
2MP
5MP
Connectivity
4G LTE, WIFI, GPS,
BLUETOOTH
4G LTE, WIFI, GPS,
BLUETOOTH
Waterproof
IP67
IP67
Battery
700 mAh
600 mAh
Standby Time
2 days
5 days
Price and availability?
LEM 10 smartwatch is available at:
Lem9 smartwatch is available at: