Are you looking for a smartwatch with smartphones features? you tired to bring your phone anywhere? so, the standalone smartwatch is the solution! I mean a smartwatch with Android system, Sim card, 4G, WIFI as well as Camera. in this article! I selected for 5 of Best Android Standalone Smartwatches with sim card and Wifi.
TOP Standalone Android smartwatches with SIM Card slot, 4G, WIFI
LEMFO LEM 9 Android watch with dual systems
This is one of the beautiful smartwatches from LEMFO. the wearable has a round shape with two physical buttons on the side. having a high-resolution display! it's a 1.39 inch full round AMOLED screen with a 454*454-pixel resolution.
The device is an Android standalone smartwatch with 4G and Wifi Connectivity, GPS, Bluetooth. other features include 5MP camera, 1GB RAM, 16GB ROM, Two processors and running Android 7.1.
Price: $129.99
Kospet Hope Standalone watch with 3GB/32GB
Kospet Hope is the first Android smartwatch that has 3GB RAM/32GB ROM. it's a smartwatch with the best camera. the android watch has a circular design with a silicone strap. it has two physical buttons for navigation and in between is a camera with 8.0MP resolution. having a 1.39inch AMOLED display, 400*400 pixels resolution.
the smartwatch powered by the MTK6739 processor and running Android 7.0. having 3GB RAM and 32GB storage space that is enough for apps. the Kospet Hope is a 4G standalone smartwatch, support a single Nano-SIM slot supporting GSM/WCDMA/ FDD+ LTE compatibility. Additional network features are Bluetooth 4.0, WIFI 802.11 and GPS/GLONASS functionality.
Price: $141.99
Zeblaze Thor 5
Zeblaze Thor 5 is the latest Android smartwatch from Zeblaze. which comes with a different design from the most smartwatches available in the markets. The Thor 5 has a circular 1.39-inch AMOLED touch display with a resolution of 454 x 454 pixels protected by the Corning Gorilla Glass 4. having an 8MP camera as well as microphone and speaker.
The device is also a standalone smartwatch with sim card support as well as 4G and WIFI connectivity. The wearable equipped with 2GB RAM, 16GB ROM and running Android 7.1.
Price: $143.99
You have to read:
TO 6 Smartwatches With Best Camera 2019
5 Best Android Smartwatches For men 2019
9 Best Standalone Smartwatches With Sim Card And WIFI 2019
KingWear KC05 Pro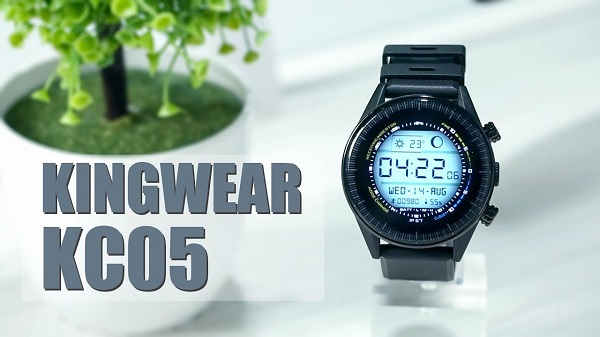 KingWear KC05 Pro is also an Android smartwatch for men with 8MP of the camera. on the side, there are two physical buttons with 8.0MP Camera as well as a speaker. While the screen is 1.39 AMOLED with 400×400 pixels resolution as well as touch screen and press button operating modes.
The smartwatch powered by an MTK6739 Quade Core processor with 1.25GHz speed. it has 32GB of storage space and 3GB of RAM and running the latest Android 7.1. the smartwatch with sim card supports 4G connectivity with its nano-SIM card slot. additional connectivity includes WIFI, GPS, Beidou, Glonass, Bluetooth 4.0.
Price: $142.99
Lemfo LEM X
This Chinese smartwatch also comes with sim card and wifi support. it has 2.03 inch AMOLED HD big screen. the wearable has a large display, it is 2.03 inch AMOLED HD big screen with 640*590 pixels which makes it easier and more convenient to operate.
The standalone smartwatch supports sim card with 4G and Wifi connectivity, 8MP HD camera, Bluetooth, GPS and running Android 7.1.
Price: $155.99