Reports are abuzz with news of Garmin's latest endeavor: the Venu 3 series smartwatches. With whispers of an imminent debut next month, perhaps gracing the grand stage of the upcoming IFA event in Berlin, anticipation soars. As enthusiasts await the official unveiling, tantalizing leaks have emerged, shedding light on pivotal details regarding these impending wearables from the renowned tech giant. Destined to succeed the Venu 2 and Venu 2S, which made their debut in the distant year of 2021, the Venu 3 and Venu 3S are poised to rewrite the smartwatch narrative.
Garmin Venu 3: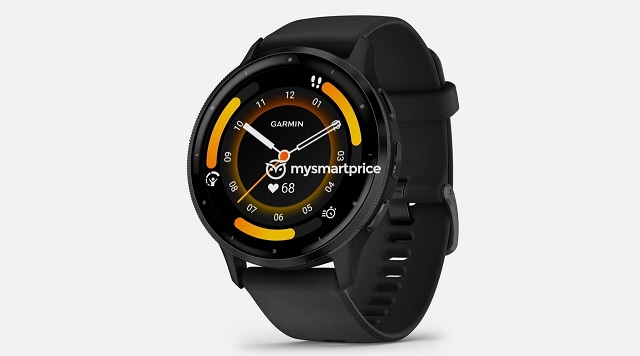 The Garmin Venu 3 steps into the spotlight with a display that hints at continuity, sporting a rotating dial reminiscent of its predecessor. Embracing a singular size option, the watch face measures an ample 45mm, promising a harmonious blend of form and function. Rendered images offer a glimpse into the aesthetic future, showcasing the Venu 3 in two distinct hues: the understated Slate and the intriguing Passivated. The Slate variant finds its perfect match in a black watch band, while the Passivated iteration finds companionship in a pristine white counterpart, both secured with a 22mm embrace.
Garmin Venu 3S: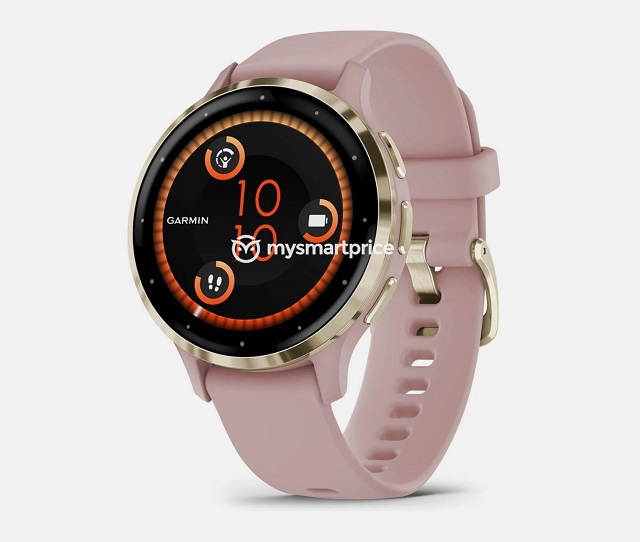 Meanwhile, the stage for the Garmin Venu 3S is set with a 41mm dial size, a testament to the brand's commitment to catering to diverse preferences. An impressive quartet of shades graces this diminutive yet impactful canvas: Soft Gold, French Gold, Slate, and Passivated. Each hue beckons a unique style, with Soft Gold adorned by Ivory and French Grey straps, French Gold complemented by the graceful Pink Dawn Strap, Passivated enhanced by Sage Gray, and Slate impeccably matched with Pebble Gray. True to its elegant size, the Venu 3S welcomes 18mm watchbands to complete its aesthetic ensemble.
Overall: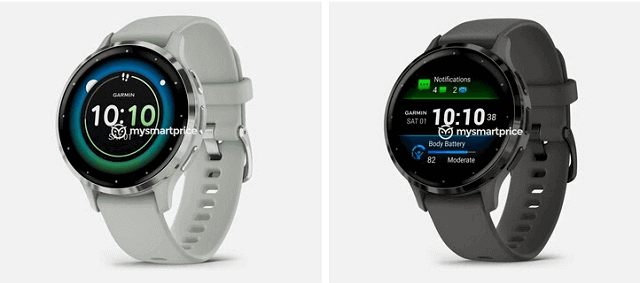 Observing the design from a profile view, both the Garmin Venu 3 and Venu 3S reveal a trio of buttons along their right edges, poised to facilitate intuitive interactions. On the opposite flank, an intriguing detail emerges – a semblance of a speaker grill, possibly hinting at enhanced auditory experiences. The heart of these smartwatches, their optical heart rate sensors, promises to deliver accuracy and insights, while a proprietary pogo pin charger ensures they remain effortlessly powered.
In the grand tapestry of wearable technology, Garmin's Venu 3 series is set to emerge as a defining thread, weaving together innovation, style, and utility. As the countdown to their official release continues, enthusiasts and tech aficionados alike brace themselves for an era where wrists become canvases for intelligent design and seamless connectivity.