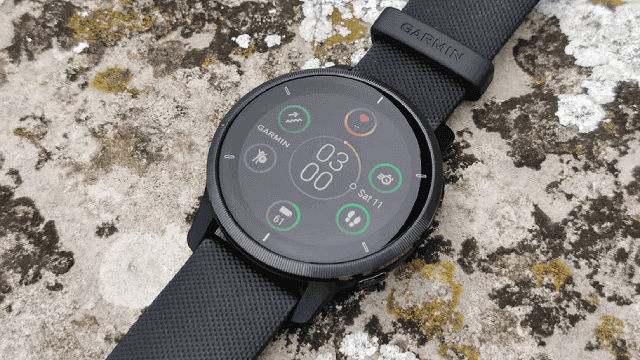 Fresh indications have emerged regarding Garmin's highly anticipated smartwatches, the Venu 3 and Venu 3S, as they make their appearance at a certification authority. As with their predecessors, these sleek and sporty fashion smartwatches will be available in two different sizes, suggesting an imminent launch.
In recent times, a major leak has revealed a lineup of upcoming Garmin smartwatches. While the Approach S70 has already been officially unveiled, tech enthusiasts eagerly await the release of the Garmin Fenix 7X Pro and the Epix Pro Gen 2. However, the leak has uncovered even more surprises, including the highly anticipated Venu 3 and Venu 3S models.
According to reports from Gadgetsandwearables, the Garmin Venu 3 and Venu 3S have been spotted at the SIRIM certification body in Malaysia. Both smartwatches, identified by their respective model numbers A04543 and A04542, have been listed and acknowledged by name. Although further certifications are not yet available, it is highly likely that they will be obtained in the near future.
Unfortunately, detailed information regarding the features and specifications of the new sporty fashion smartwatches, the Venu 3 and Venu 3S, remains scarce. However, one aspect that can be inferred from the current generation Venu 2 (available on Amazon for approximately 300 euros) is the existence of two different sizes. The Venu 2 boasts a 43mm case, while the Venu 2S, primarily designed for women and narrower wrists, measures 40mm. Additionally, the Venu 2 is available in a larger Plus version and a rectangular Venu Sq 2.
As for the possible release date, it remains uncertain. However, a potential launch at IFA 2023, scheduled for early September, is a plausible scenario. With further leaks anticipated in the upcoming weeks and months, more concrete information is expected to emerge. Before the eagerly awaited Garmin Venu 3 and Venu 3S models hit the market, the presentation of the Garmin Fenix 7X Pro and the Epix Pro Gen 2 is likely to take place, heightening the anticipation within the tech community.