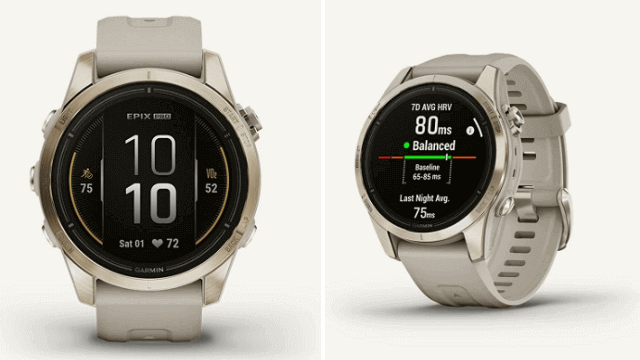 In an exciting development, Garmin is set to unveil its highly anticipated flagship smartwatch, the Garmin Epix Pro Gen 2, in just a few days. While the official launch is imminent, eager enthusiasts can already catch a glimpse of the device as it has been unexpectedly listed by a leading retailer. This early revelation not only provides the price and captivating high-resolution images but also offers an in-depth look into the remarkable features of this cutting-edge smartwatch.
Prior to its official debut, the Garmin Epix Pro Gen 2 created a stir when high-resolution render images were leaked a few days ago. Now, this top-of-the-line smartwatch has already made an appearance on the online shelves of the esteemed Dutch retailer, De Bijenkorf. Available in a "Sapphire" version, the display of this smartwatch is fortified with sapphire glass to ward off unsightly scratches. Priced at 1,049.99 euros, it has been rumored that Garmin will also release a version without sapphire glass, which will retail at 949.99 euros.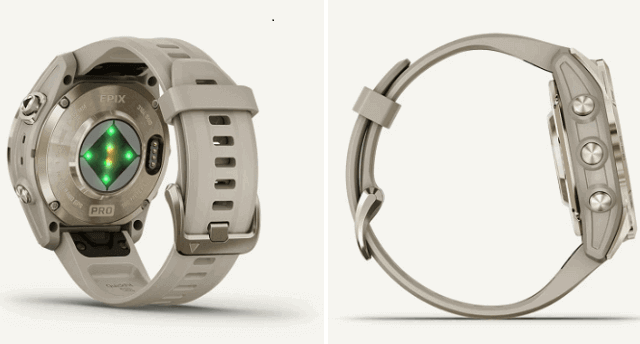 The Garmin Epix Pro Gen 2 comes bundled with a durable sports bracelet made from silicone, while its bezel boasts a sleek stainless steel construction. With a remarkable water resistance depth of 10 ATM, this smartwatch is suitable for swimming and snorkeling enthusiasts. Garmin has also incorporated a generous 32 GB of flash memory into the device, allowing users to conveniently install apps, store offline map data, and enjoy their favorite music on the go. Remarkably, the battery life of the Epix Pro Gen 2 lasts around ten days under normal usage conditions, and a full recharge requires only an hour of charging time.
One standout feature of the Epix Pro Gen 2 is its integrated LED flashlight, capable of emitting both white and red light. Additionally, the smartwatch incorporates the Elevate 5 heart rate sensor, which guarantees precise heart rate tracking, accurate measurement of blood oxygen saturation levels, and the ability to determine VO2 max. Notably absent, however, are an electrocardiogram (ECG) and a skin temperature sensor, as revealed by the retailer information. However, sources suggest that the Elevate 5 sensor does possess an integrated ECG, and it is plausible that this functionality could be enabled through a future software update once the necessary official approvals are obtained.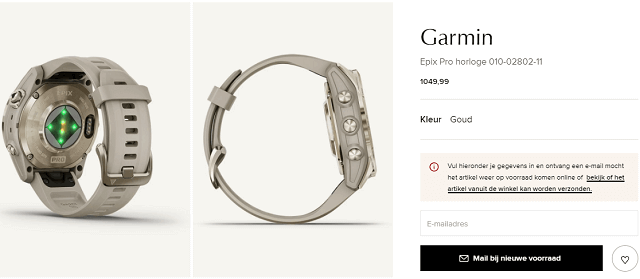 The model currently listed by the retailer showcases a compact design with a case diameter of 42 millimeters. It is expected that Garmin will also offer larger models to cater to diverse preferences. As confirmed by the dealer's description, the Garmin Epix Pro Gen 2 boasts a stylish round AMOLED display and is equipped with convenient features such as an NFC chip for seamless mobile payments, an altimeter to track elevation changes, and a GPS module for precise positioning.
In summary, the Epix Pro Gen 2 represents Garmin's latest foray into the realm of smartwatches, promising to revolutionize the market with its impressive array of features and striking design. With its advanced capabilities, water resistance, and ample storage, this flagship device is set to captivate tech enthusiasts and fitness aficionados alike. Stay tuned as Garmin unveils the Epix Pro Gen 2, signaling a new era of innovation in the realm of smartwatches.